Balkhill Road, Howth
The project included a complete overturn internally, with the living room and kitchen being moved to the second floor of the house. A challenging build that made room for a lot of creativity.
The reversal of the flooring plan allowed for the kitchen and living area to possess a stunning view of Howth bay.
Underfloor heating systems on both floors ensured that the house is kept warm and comfortable.
Get In Touch
If you have a similar project in mind we would be happy to chat to you about how we can help. 
Project Overview
We received a tender for a project on this home and from the start, it was going to be a challenge. The original layout of the home had the living accommodation on the ground floor and the sleeping area on the top floor. 
What the client wanted was to flip that upside down. The client said that they wanted to have more emphasis on the space that they spend most of their time in and not the area that they slept. 
We went in and flipped the house upside down, meaning that the client got some truly stunning views over Howth bay. The brief had a few challenges, but the architect was confident that we would get the job done, and get it done to the standard whereby he'd be happy, and the client would be happy. 
The client wanted to make sure that they had a comfortable home to move into once the project was complete, one that they didn't have to use the heating constantly. We wrapped the house with external and insulated the roof. We then installed underfloor heating systems on both floors, so the house is warm and comfortable. We also created a bespoke iron frame with glass insets for the client, and topped off the design with a stunning floating staircase, inserted into the wall and capped off with sublime ash timber.
Contact us using the contact form below and we will help you get started on the road to the home that you've always dreamed of.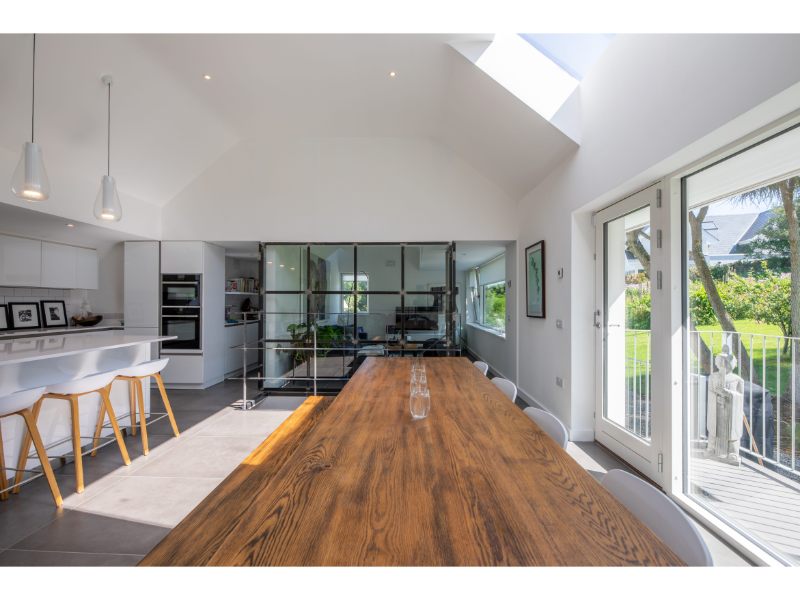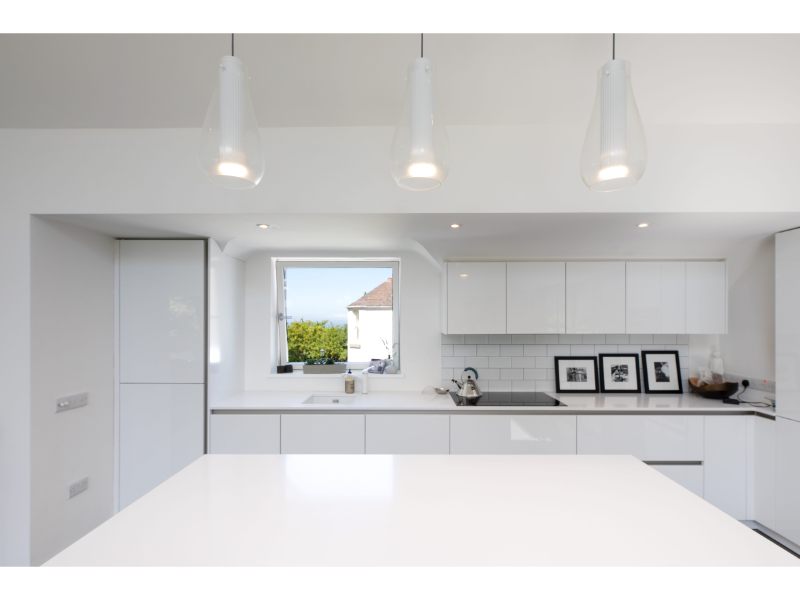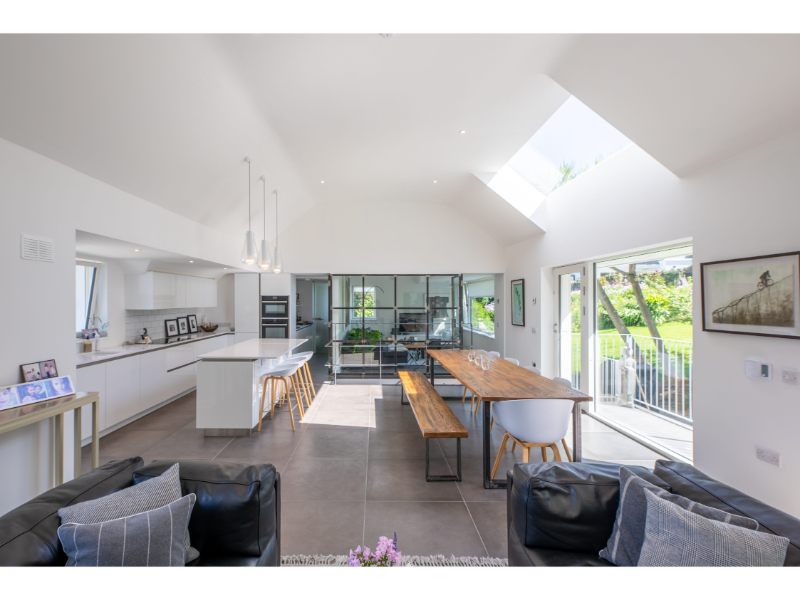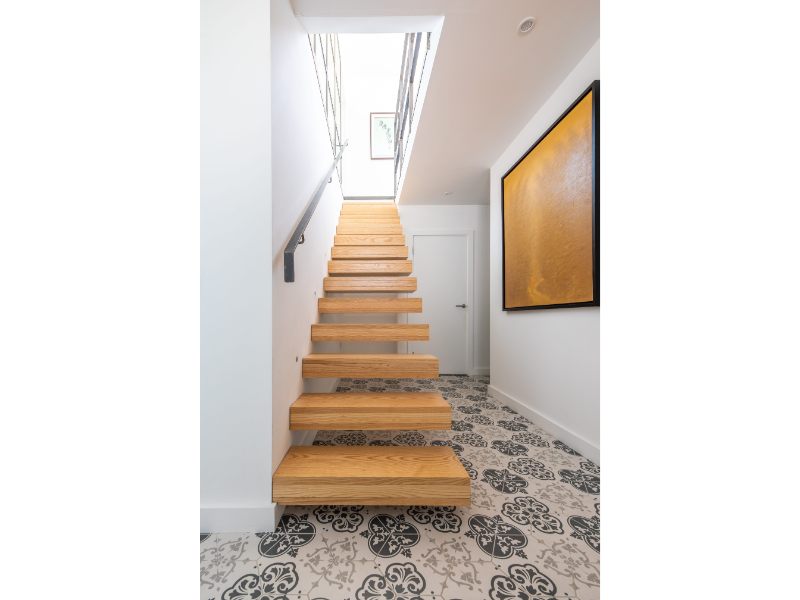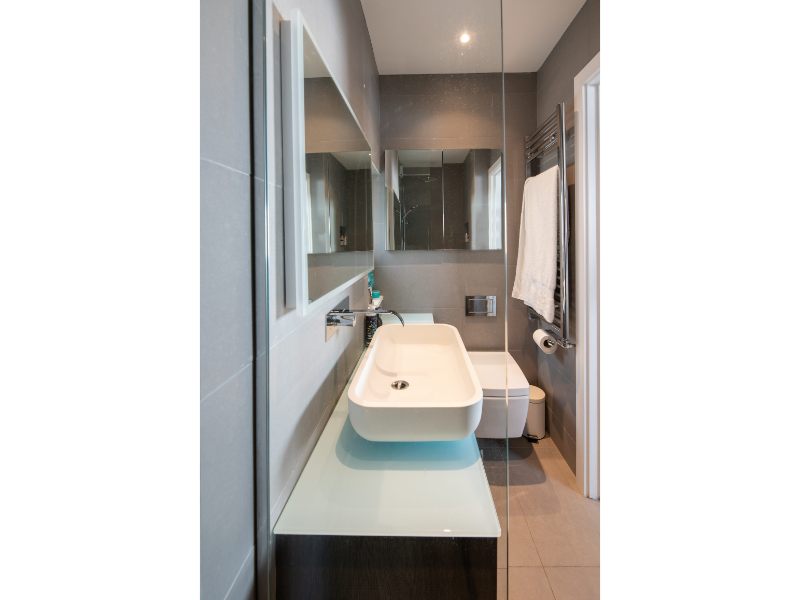 Clarke Construction Team Used A Variety Of Skills In This Project