Belmont Park, Raheny
The Belmont project consisted of a kitchen and back garden renovation. A bright and welcoming space was created for this home, which made for the perfect space to entertain guests, or relax on a summer's day.
A tiered garden with raised beds was created, finished with brown brickwork and sandstone paving slabs.
The Belmont home project was incredibly enjoyable from start to finish and both ourselves and the client could not have been happier with the results.
Get In Touch
If you have a similar project in mind we would be happy to chat to you about how we can help. 
Project Overview
The client for the Belmont project was looking for a small job to be done on their kitchen and existing back garden. We went in and created a gorgeous space filled with wooden counters and cabinets, topped with luxurious black marble countertops and some lovely beige tiling.
The client wanted to have a tiered garden with raised beds, level with the top tier. We completed this task and finished it with brown brickwork and sandstone paving slabs.
The client felt that these changes would add a touch of elegance to both the kitchen and garden, and we were in complete agreement. The client and the design team were both delighted with the final finish. We found the build to be an incredibly satisfying project, for which we received excellent feedback from the clients.
Contact us using the contact form below and we will help you get started on the road to the home that you've always dreamed of.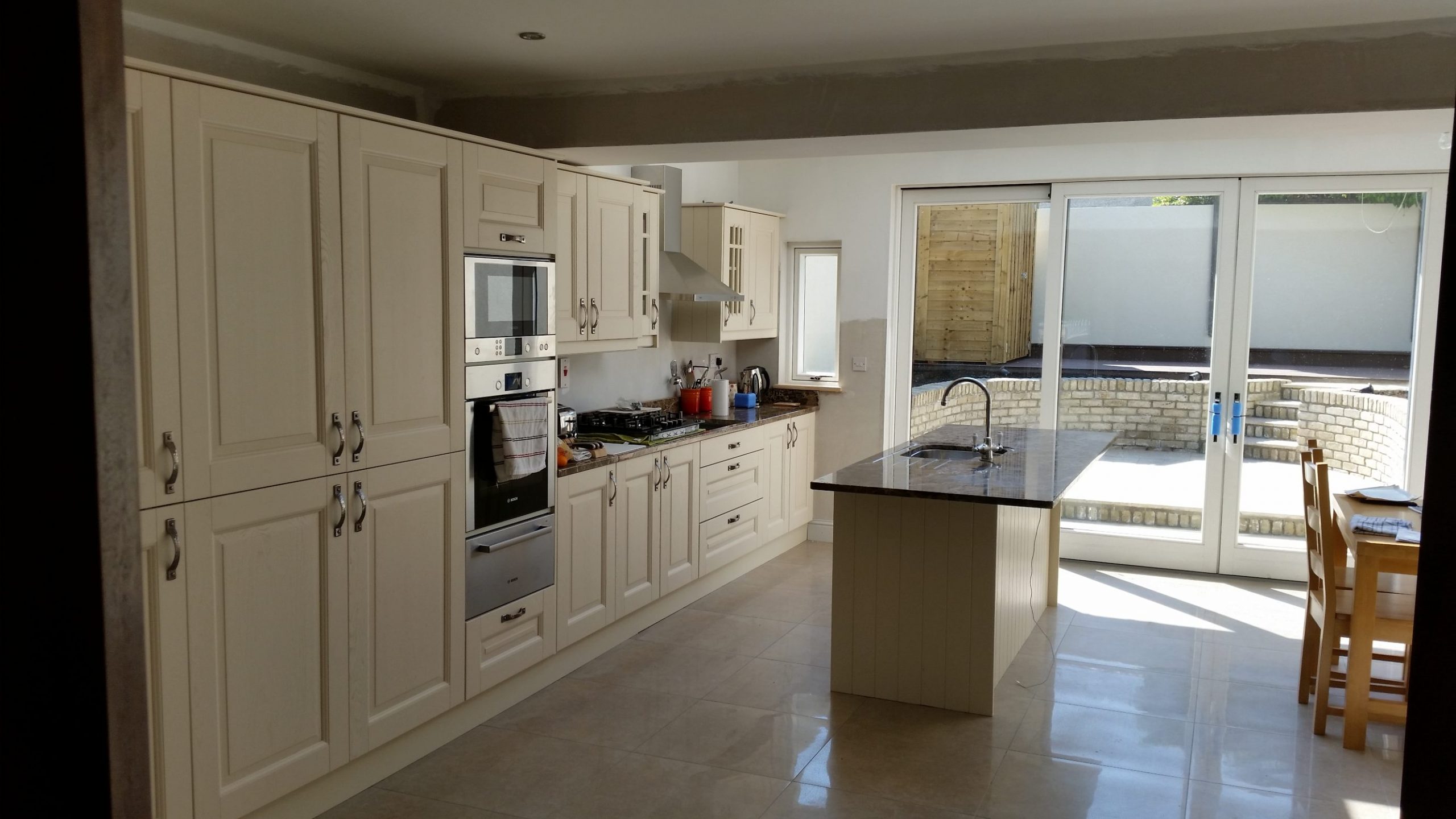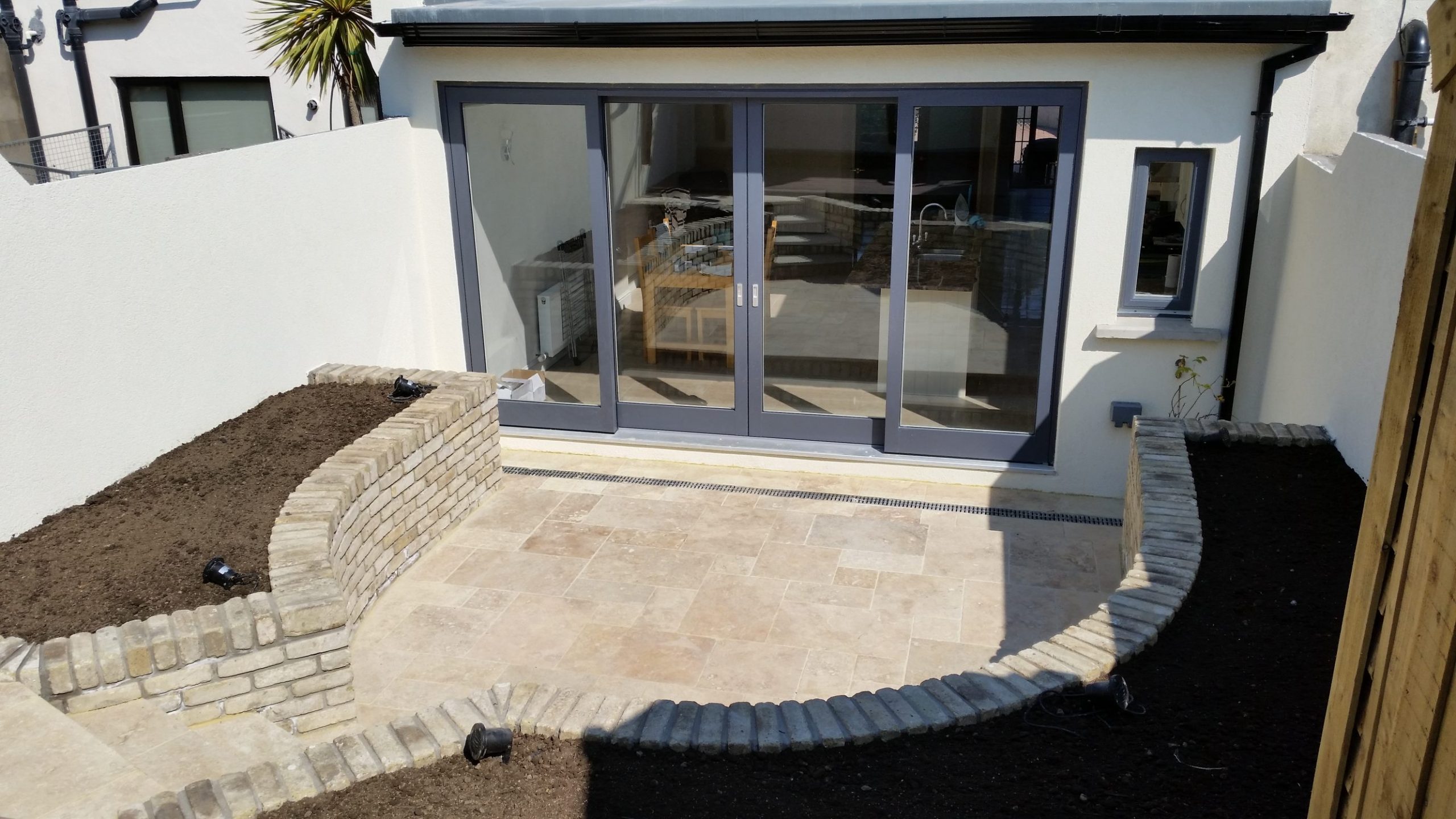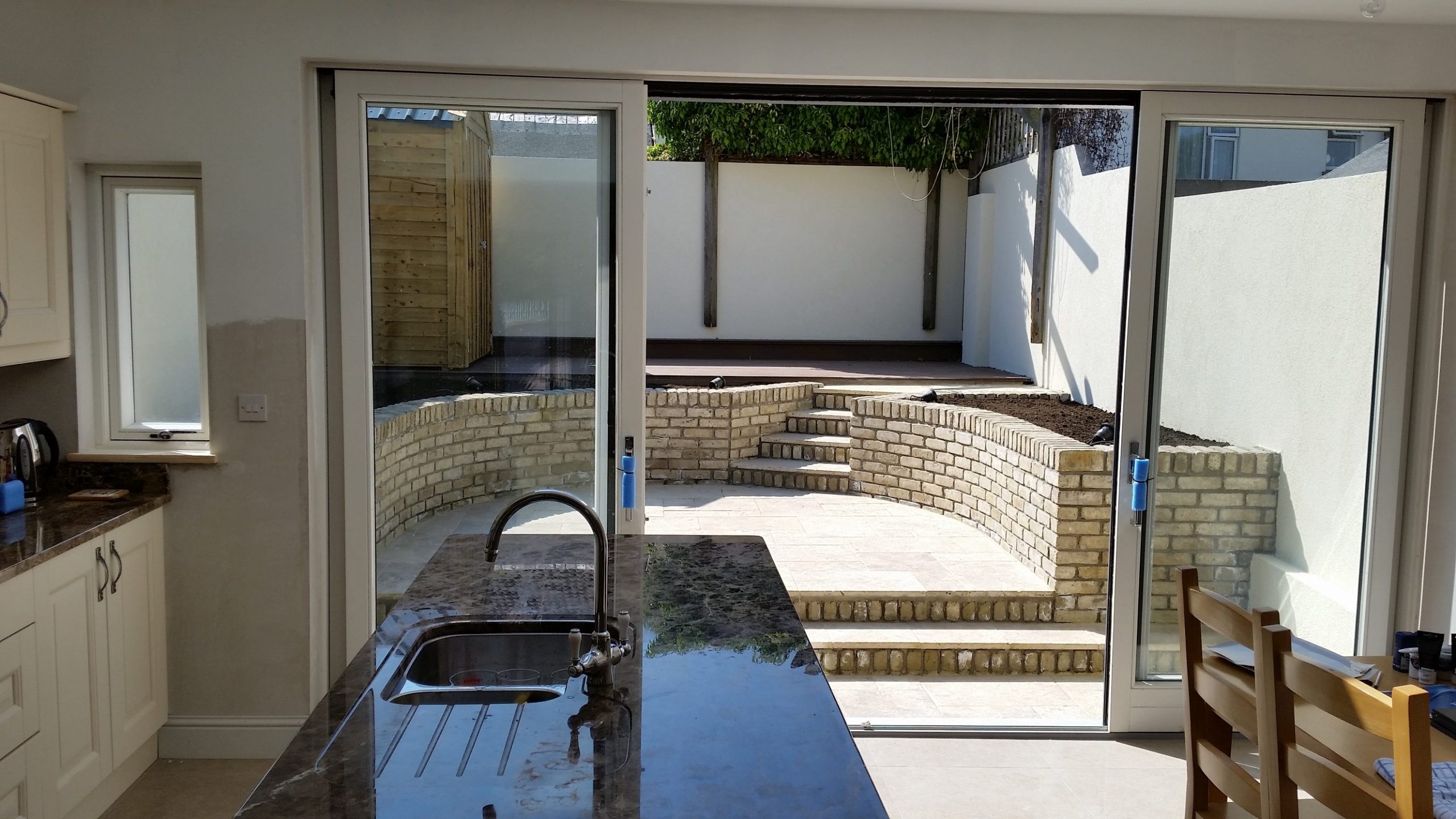 Clarke Construction Team Used A Variety Of Skills In This Project