Clanmahon Road. Killester
This was an incredibly creative project for us that involved close communication with both the client and the architect. The family wanted to create a dream home that they had envisioned for themselves and we were happy to help them bring their dream to life.
The house was renovated from top to bottom, turning the house into a three-bed, three en suite home.
We completely opened up the downstairs of the house, turning the kitchen and sitting room into an open-plan living area.
This allowed for a spacious and welcoming living area that the whole family could appreciate.
Get In Touch
If you have a similar project in mind we would be happy to chat to you about how we can help. 
Project Overview
This client was looking for the opportunity to build their home exactly how they envisioned. We worked closely with the family, the architect and an incredibly talented team to ensure that the design process resulted in plans that met their specifications, and that the build would be something they could cherish. 
Following the design process, we renovated the house from top to bottom, making the home into a three-bed, three en suite home for the client's family. We ensured that every aspect of the upstairs renovation was up to our incredibly high standards, and that the most modern, luxurious materials were used. From the stairway up everything was floored with cosy grey carpet, giving the upstairs a classy, warm, and opulent feeling. We updated the main en suite to match that feeling and the new en suites were built to add to and improve on that. 
Downstairs, we completely opened up the house. We made the kitchen and sitting room into an open plan area, which made the area so bright, and the gorgeous grey paint that the client chose really made the most of the space that we created. The kitchen was amazing to work on with the client and the design team. With opening up the entire downstairs area, we were able to elongate the kitchen counter space, allowing for the inclusion of a breakfast bar, all finished in a grey marble countertop. We added in a large skylight over the kitchen to make sure that the light flowed continuously through the room.
The entire lower floor was floored with grey wooden flooring that really paired well with everything else. We made sure that the lower floor was incredibly bright by including new, larger windows to make the most out of the new open plan area.
As part of the renovation process, we took on the challenging aspect of removing and replacing the entire roof of the house.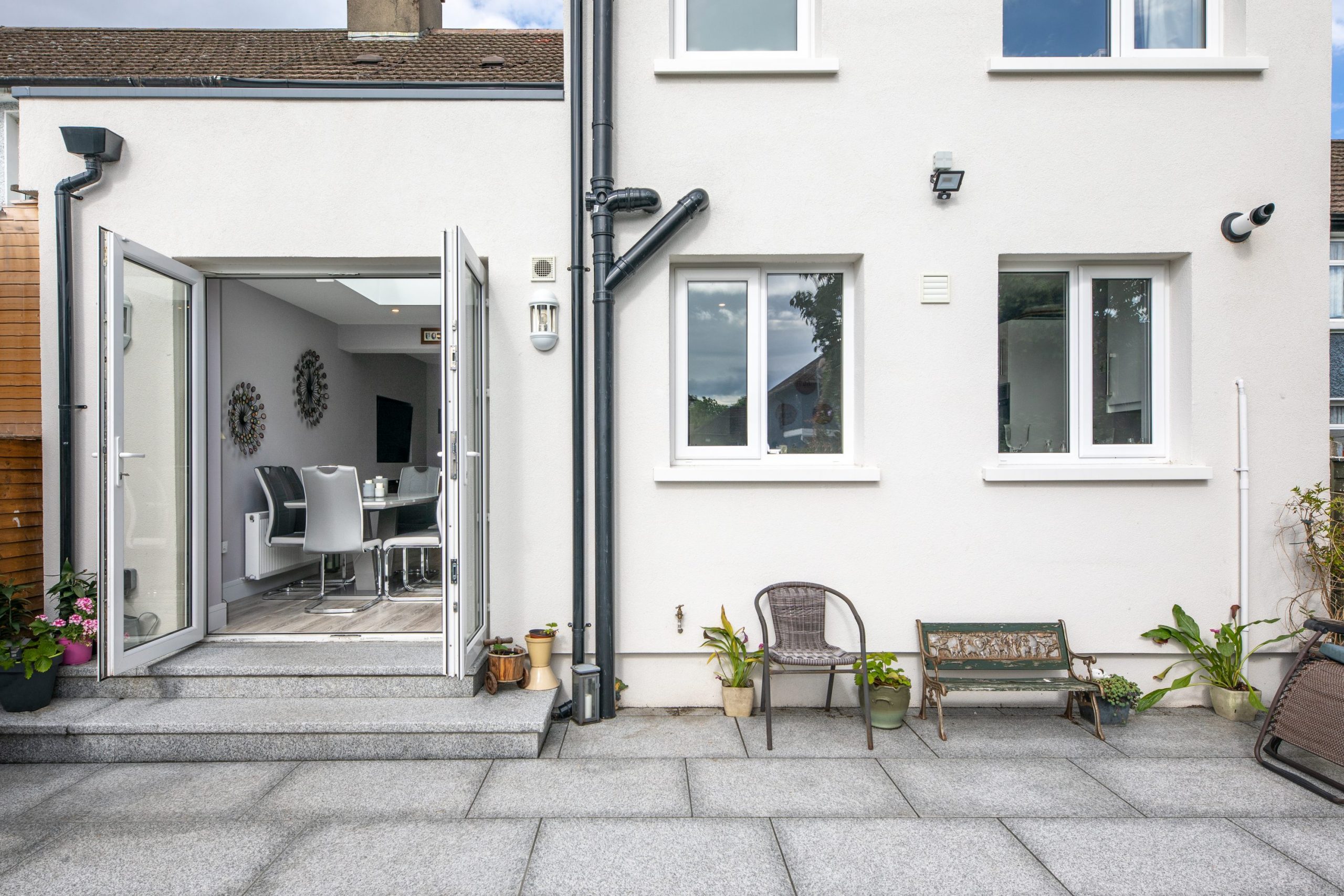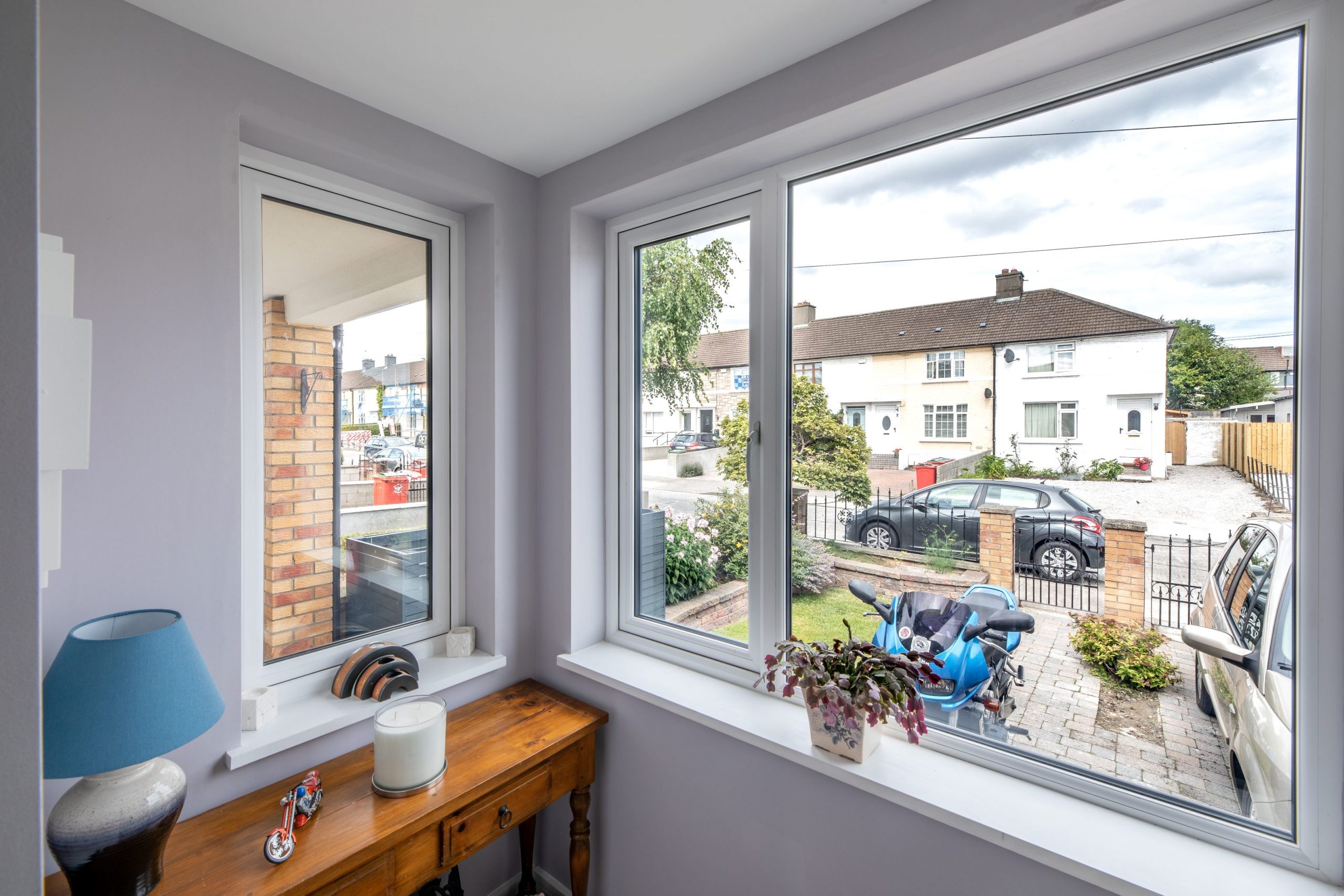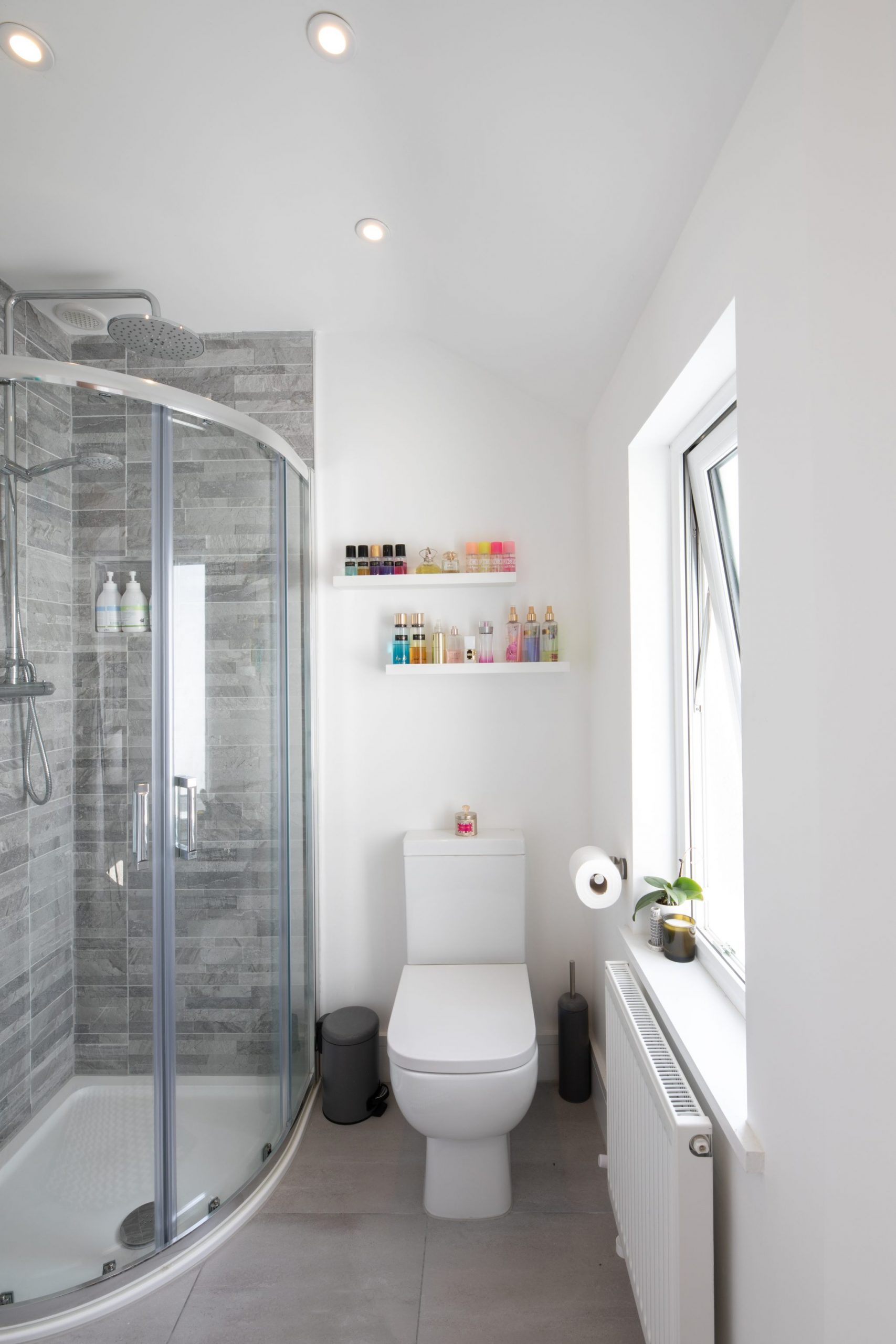 Clarke Construction Team Used A Variety Of Skills In This Project