Posie Row, Kinsealy
A dream house with the "wow" factor. This build was an incredibly exciting project that will provide years of memories for a growing family of four.
A warm and welcoming modern family home.
A hand-crafted, minimalist garden that perfectly complements the overall design of the house.
Get In Touch
If you have a similar project in mind we would be happy to chat to you about how we can help. 
Project Overview
This was an incredibly exciting project. This was a once-off build that we helped guide the client through and made sure that they got exactly what they wanted. 
The client put out a tender, having worked on her mother's project before and having seen the quality, she gave us a call. When we met to discuss the build, she had some fantastic ideas that we were really interested in. 
The client wanted a new build to make sure that her children's future would be looked after, and would give them space to grow. 
We built the property with 5 bedrooms on the upper floor and with 4 large rooms on the ground floor. With a growing family of four children, the client wanted to make sure that everyone had their space. She wanted a big kitchen, she always had family over for dinner and wanted to make sure that there was always room and a space where everyone could feel comfortable. 
The real showpiece of this house is the stunning glass staircase which we created from scratch. It was a lot of fun to make this happen and looking back at it, it is one of our favourite pieces. 
When it came to the garden, we worked mostly with the client's husband, but he was very open to ideas and suggestions and at the end of the day he took on board what we said and what we thought was the best course of action. So we completed a lovely, minimalist garden, with a garage/office space separate from the house. 
We found the client very easy to work with and was so pleasant, the whole team were incredibly comfortable around her and her husband to the point that we made a great connection. Colin would keep in touch with them, even through a quick whatsapp every week or two to make sure that the client was happy with the progress and see if they wanted anything changed, or anything that we could add to ensure that this new build became the house of their dreams. 
The finish of the home was incredibly modern with a mixture of beautiful tiling and stunning wood. The bathroom shower was finished with a beautiful, modern, marble tile and really added to the luxurious feeling. The bedrooms were finished with a sumptuous light grey carpet that will keep the upstairs warm and comfortable. 
We were very pleased with how the project came out in the end, as was the client, who called the property "Our Dream House." 
Contact us here and we will help you get started on the road to the home that you've always dreamed of.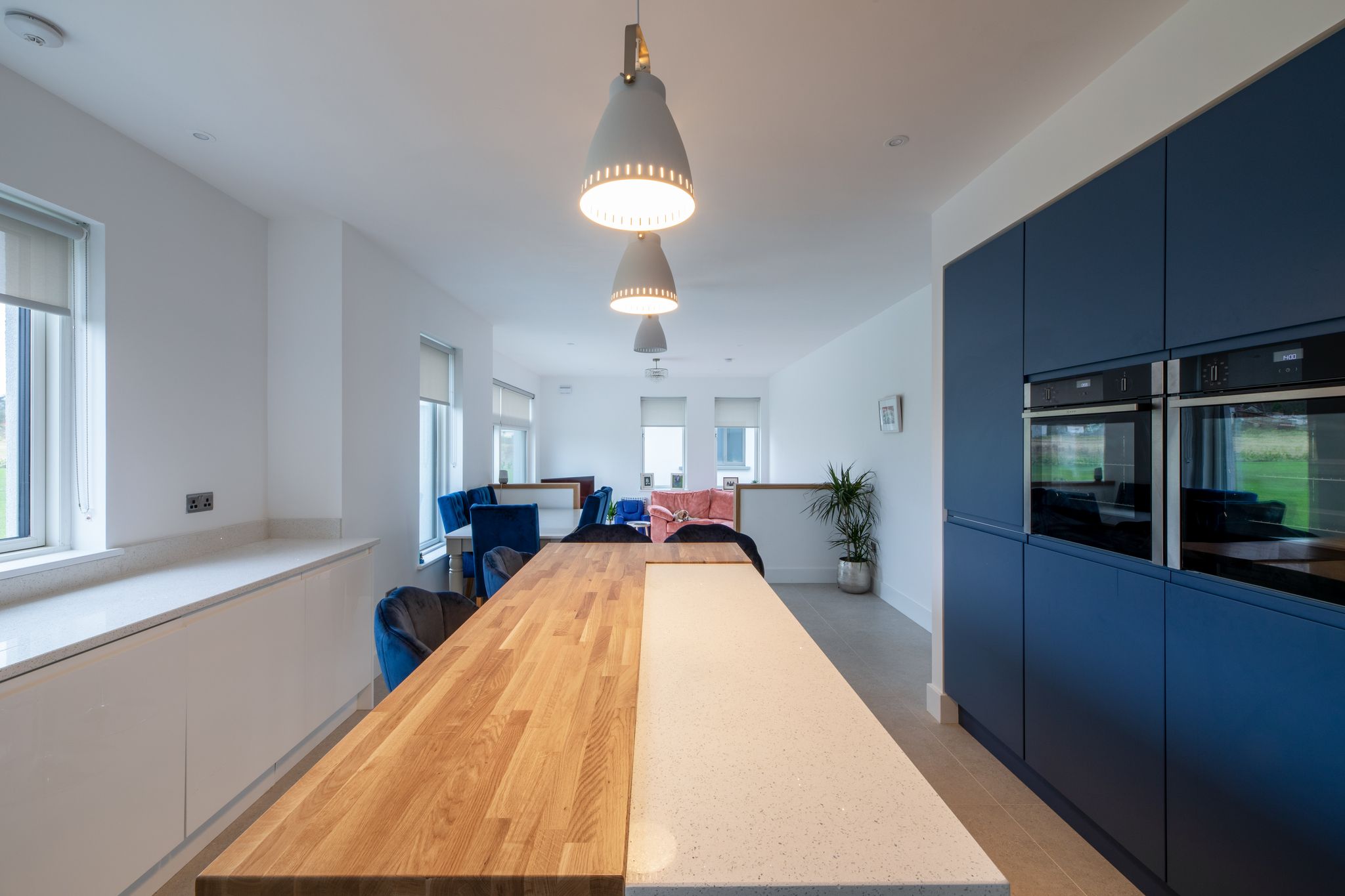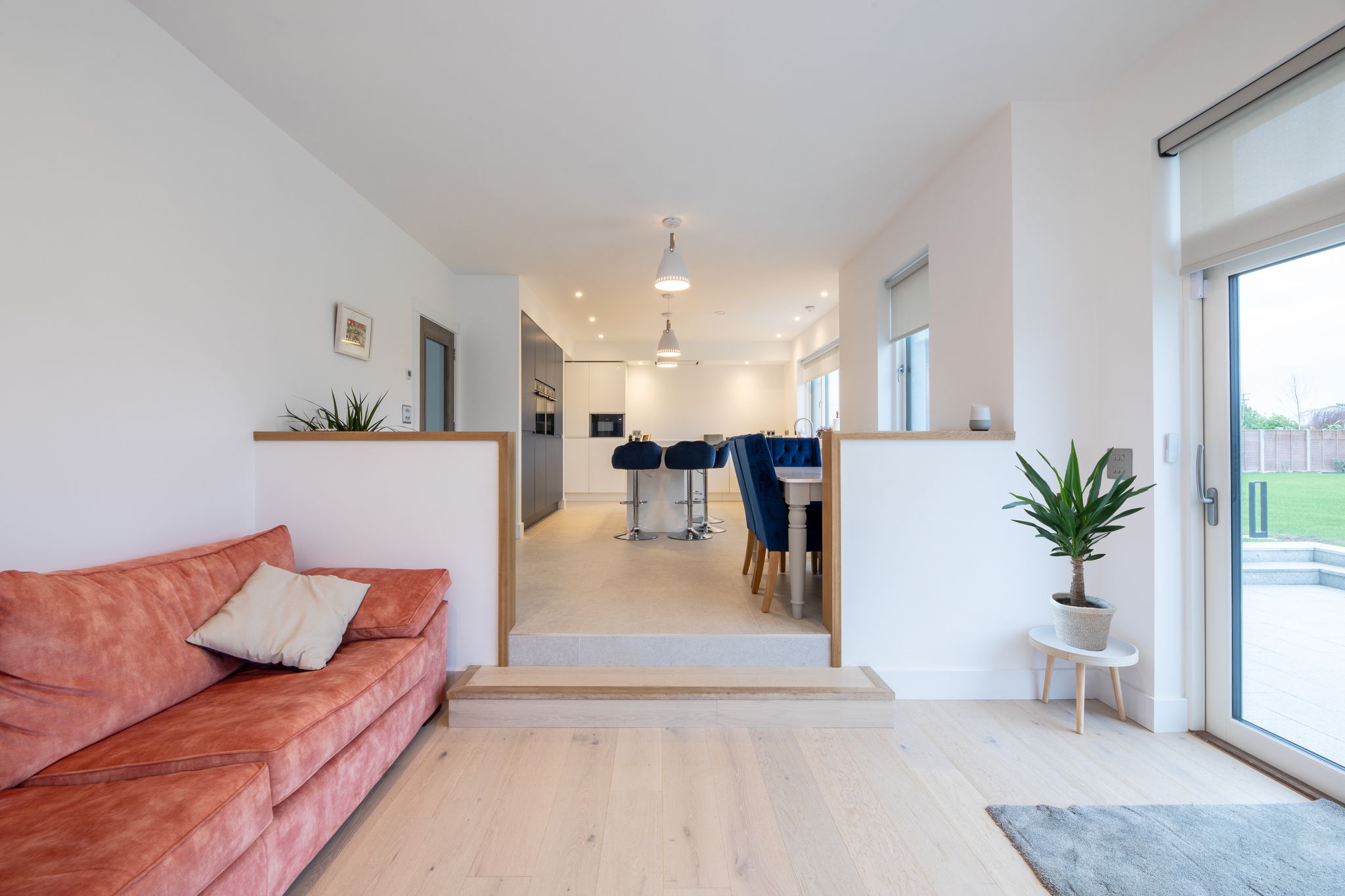 Clarke Construction Team Used A Variety Of Skills In This Project