Maywood Lawn, Raheny
We were tasked with creating a bright, kitchen extension for this project, as well as improvements to the existing back garden.
We created a stunning kitchen area surrounded by large windows, a skylight over the cooking area and filled with practical storage solutions.
A grey paved walkway, a tiered patio area and floating wooden benches were added to the garden to create a space to be truly proud of.
Get In Touch
If you have a similar project in mind we would be happy to chat to you about how we can help. 
Project Overview
The client wanted an amazing extension at the rear of their property. They wanted to make sure that they had a lovely bright space, which took advantage of the location of their garden, while also having a lovely, open room to cook in. 
To achieve this we worked with the client and the design team in order to come up with a stunning room, surrounded by large windows, a large skylight over the cooking area, and filled with storage to avoid the room being overly cluttered. The room is floored by timber in the main areas of the room and luscious grey tiles in the kitchen area. 
The kitchen itself consists of a stunning island topped with an incredible piece of grey granite countertop. We also made sure that there would be a plethora of space in which to cook, and made sure to add in a long kitchen counter with a built-in gas hob. We also separated the oven to a separate wall adjacent to the rest of the cooking area. 
The sitting area of the extension is surrounded by large windows, with extended timber sills that can be used as extra seating, and under the sills, there is additional storage space. 
The client wanted some improvements to their existing back garden, so along with them and the design team we decided that a stunning grey paved walkway, all the way down to a specific BBQ area would look spectacular. Along with this, it was decided that a tiered patio area leading from the extension would be an incredible feature, as well as raised beds. We also sunk floating wooden benches into the back of these raised beds. 
We were absolutely delighted with the outcome of the project and the client loved it even more than we did. This was truly a life improvement project that worked out incredibly well. 
Contact us and we will help you get started on the road to the home that you've always dreamed of.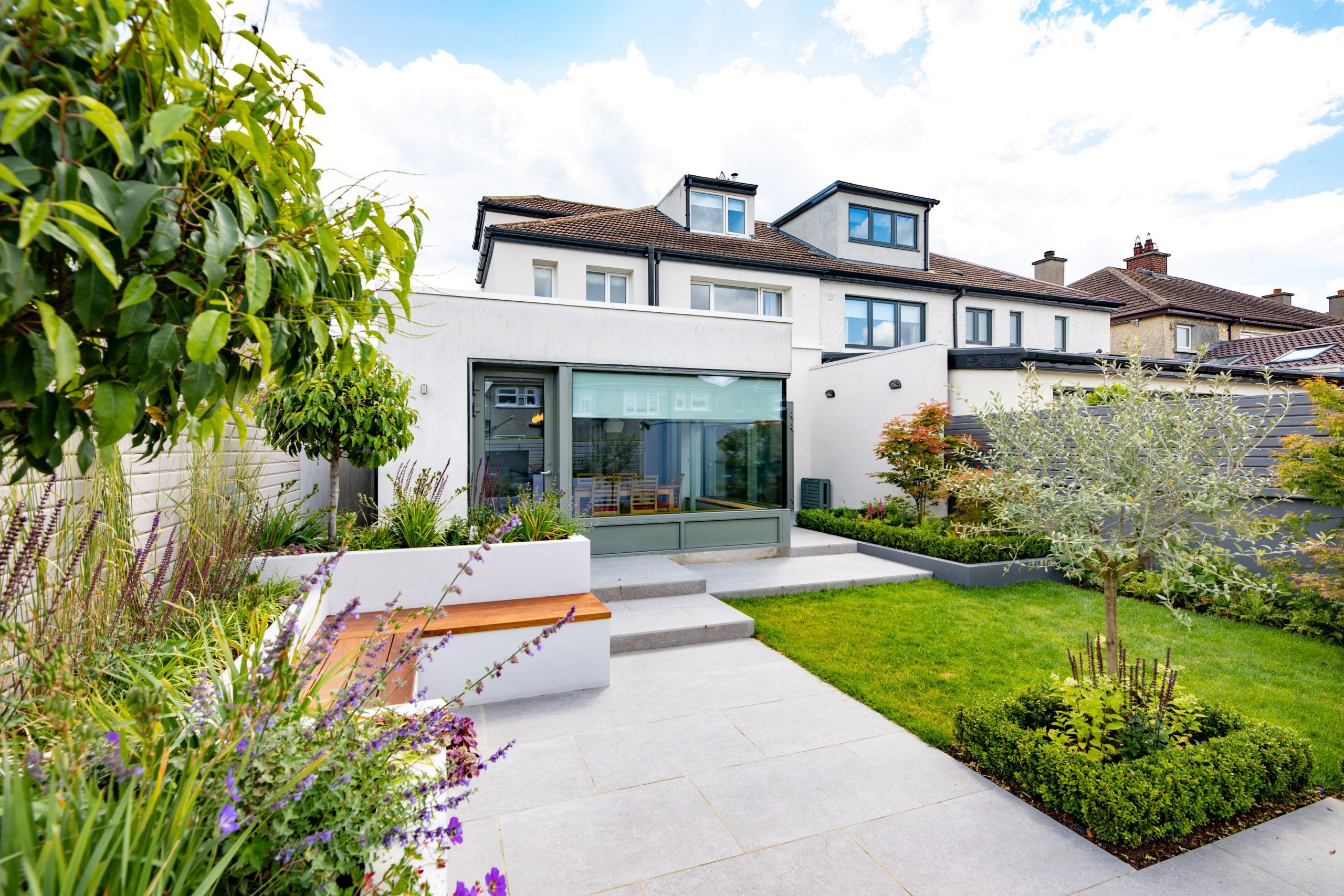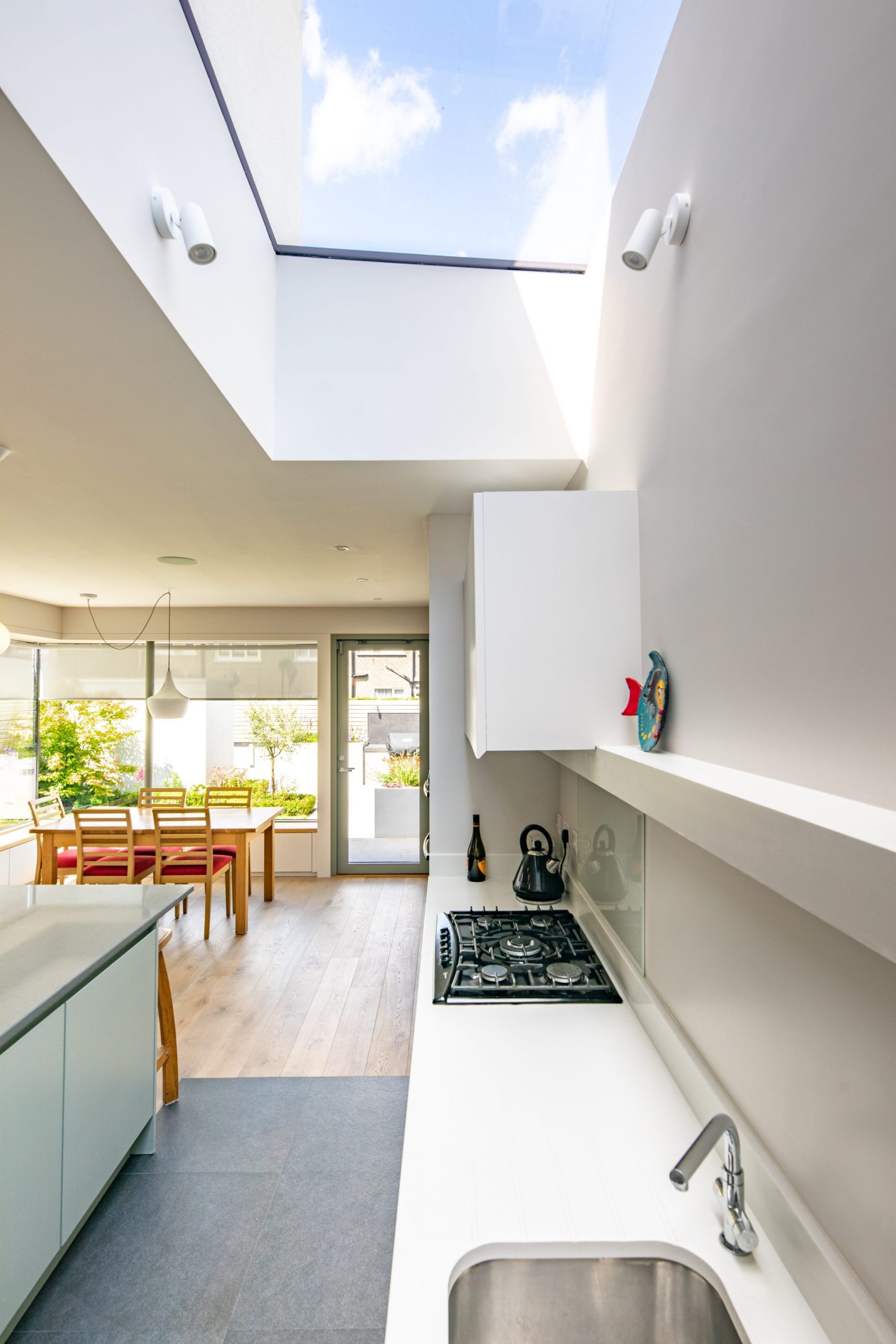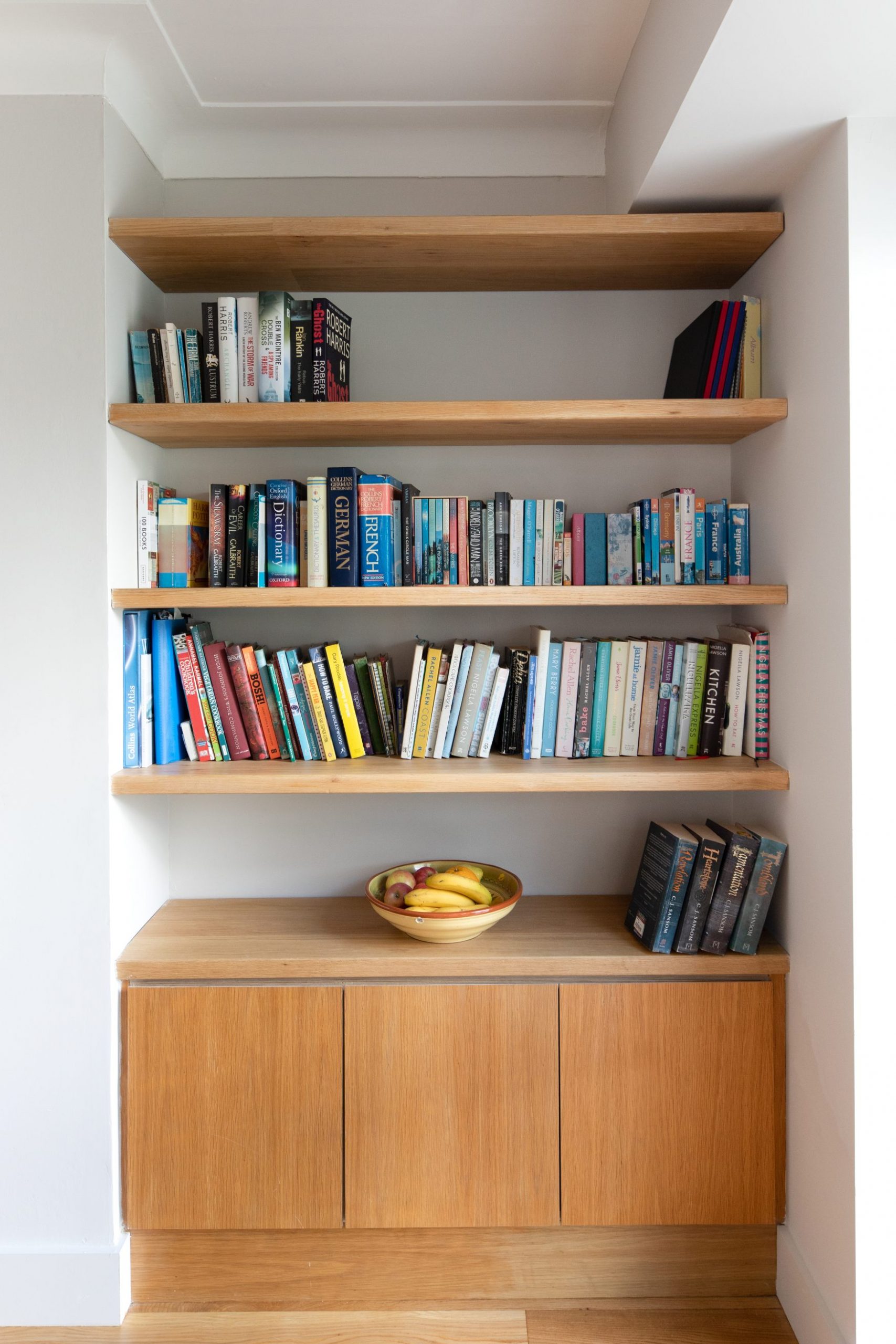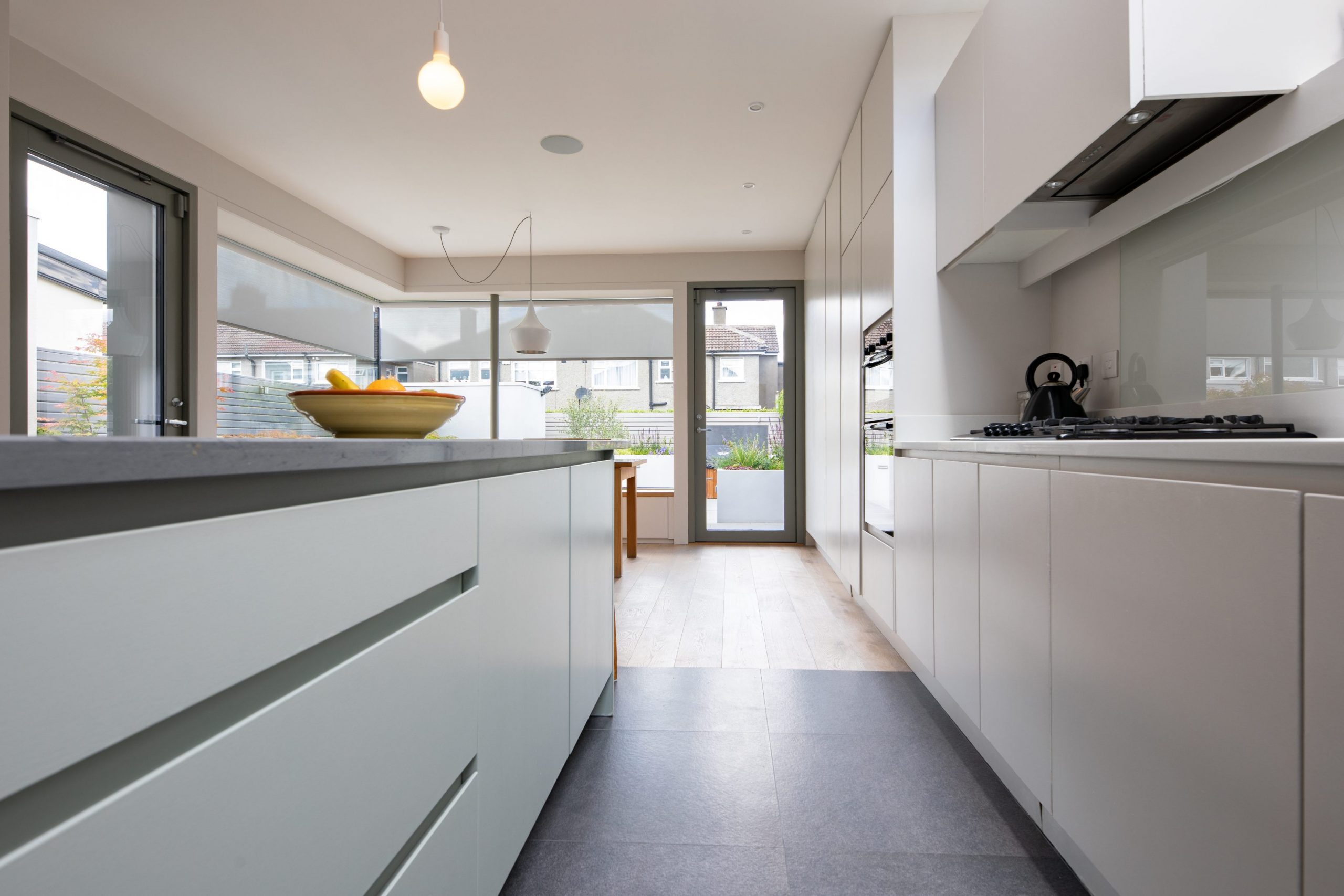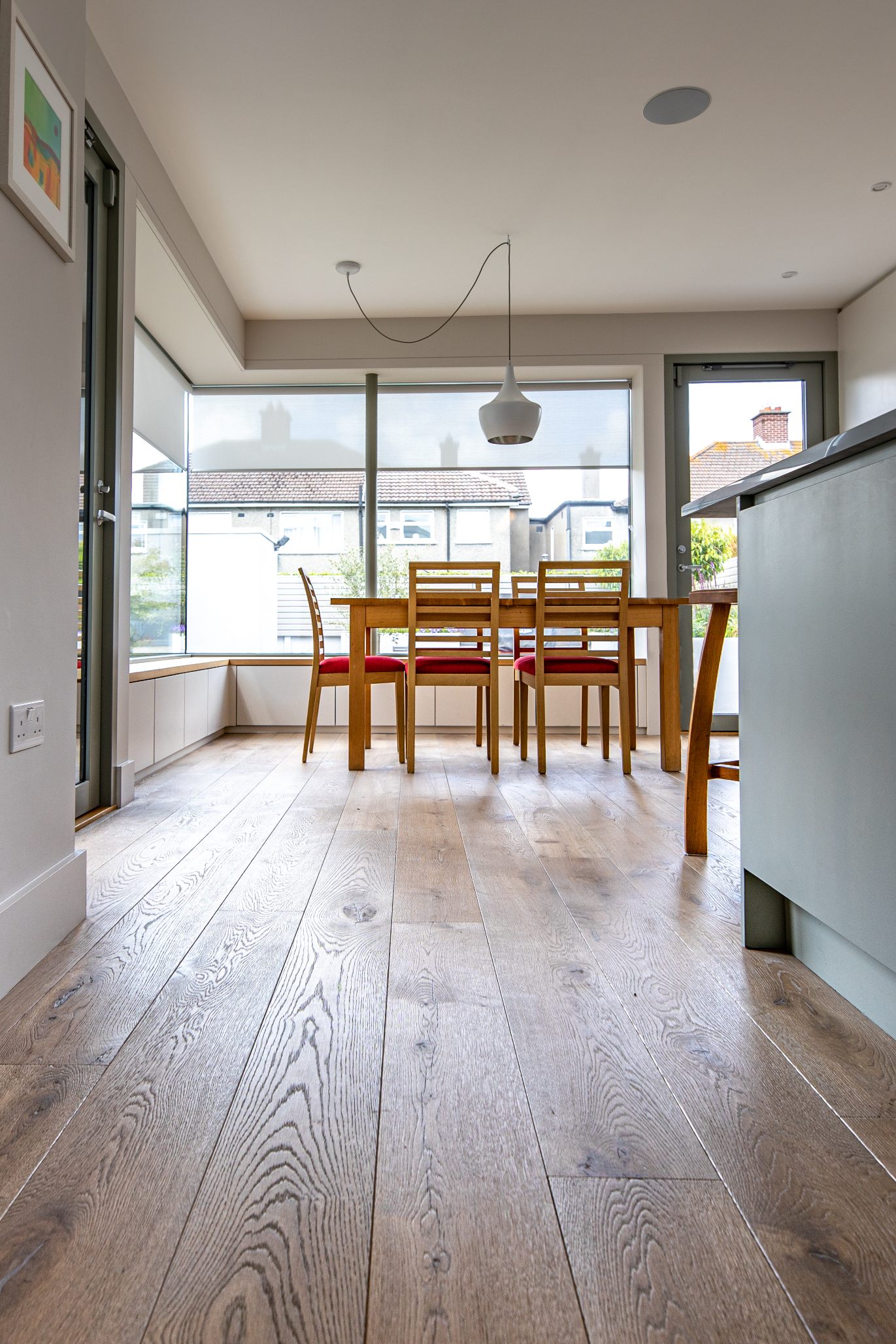 Clarke Construction Team Used A Variety Of Skills In This Project