Sarto Lawn, Bayside
The Sarto Lawn project consisted of an L-shaped kitchen extension to the rear and side of the property, as well as a renovation to the interior of the existing house. Together with the client and the design team, we created a beautiful design that really made the most of the available space.
The L-shaped extension elongated the kitchen, creating separate spaces for the cooking area, storage area and kitchen island.
Renovations to the interior of the house included converting the attic into a bright study space and creating a new wetroom style bathing area in the main bathroom.

Get In Touch
If you have a similar project in mind we would be happy to chat to you about how we can help. 
Project Overview
The client wanted an L-shaped kitchen extension and a renovation of the interior of the rest of the property. 
We worked extensively with the client and their design team in order to come up with a beautiful design that would make the most of the space available. 
The L-shaped extension elongated the kitchen meaning that the cooking area, the storage area and the kitchen island were all separate. The island faced onto an open-plan sitting room which meant that the whole area was open, social and accessible. 
The sitting room sat off the back garden with large, glass sliding doors. We also put in a functional wooden patio area. 
For the rest of the home, we laid wooden flooring from the front door all the way through to the extension, giving a great sense of completion and consistency. 
We laid new carpeting on the stairs and converted the attic into a stunning bright office room. We went into the main bathroom and created an entirely new wetroom style bathing area, fitted with a shower and bath. 
We fitted a whole new set of windows into the property, larger than the originals, that let in a lot of light, all sealed in a luxurious black. We replaced the front door, finished in grey painted, which complemented the black surrounds of the windows. The inside of the front door was then finished with large storage closets and hexagonal, grey tiles. 
Both ourselves and the client were absolutely delighted with how this exciting home extension and renovation project turned out.
Contact us using the contact form below and we will help you get started on the road to the home that you've always dreamed of.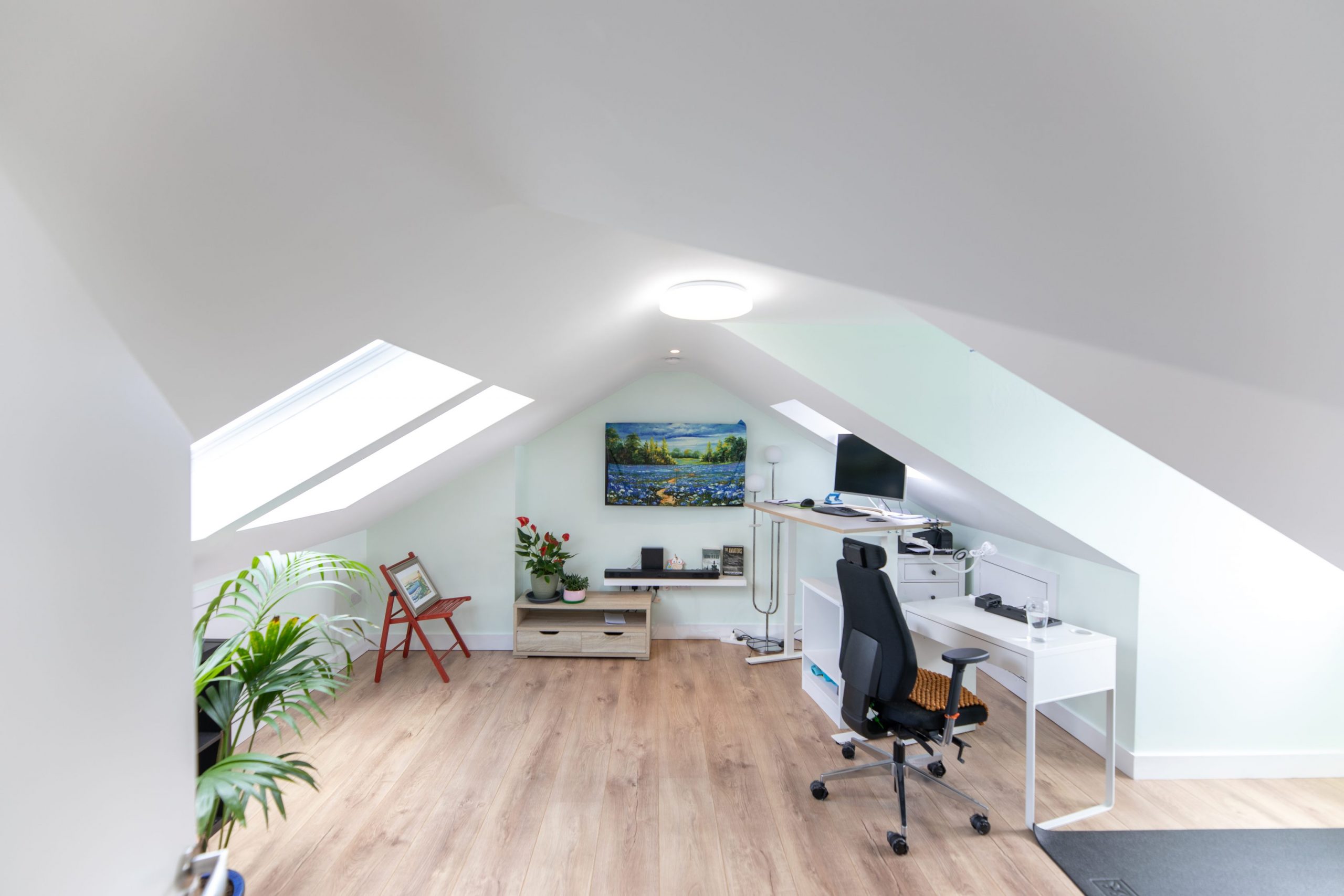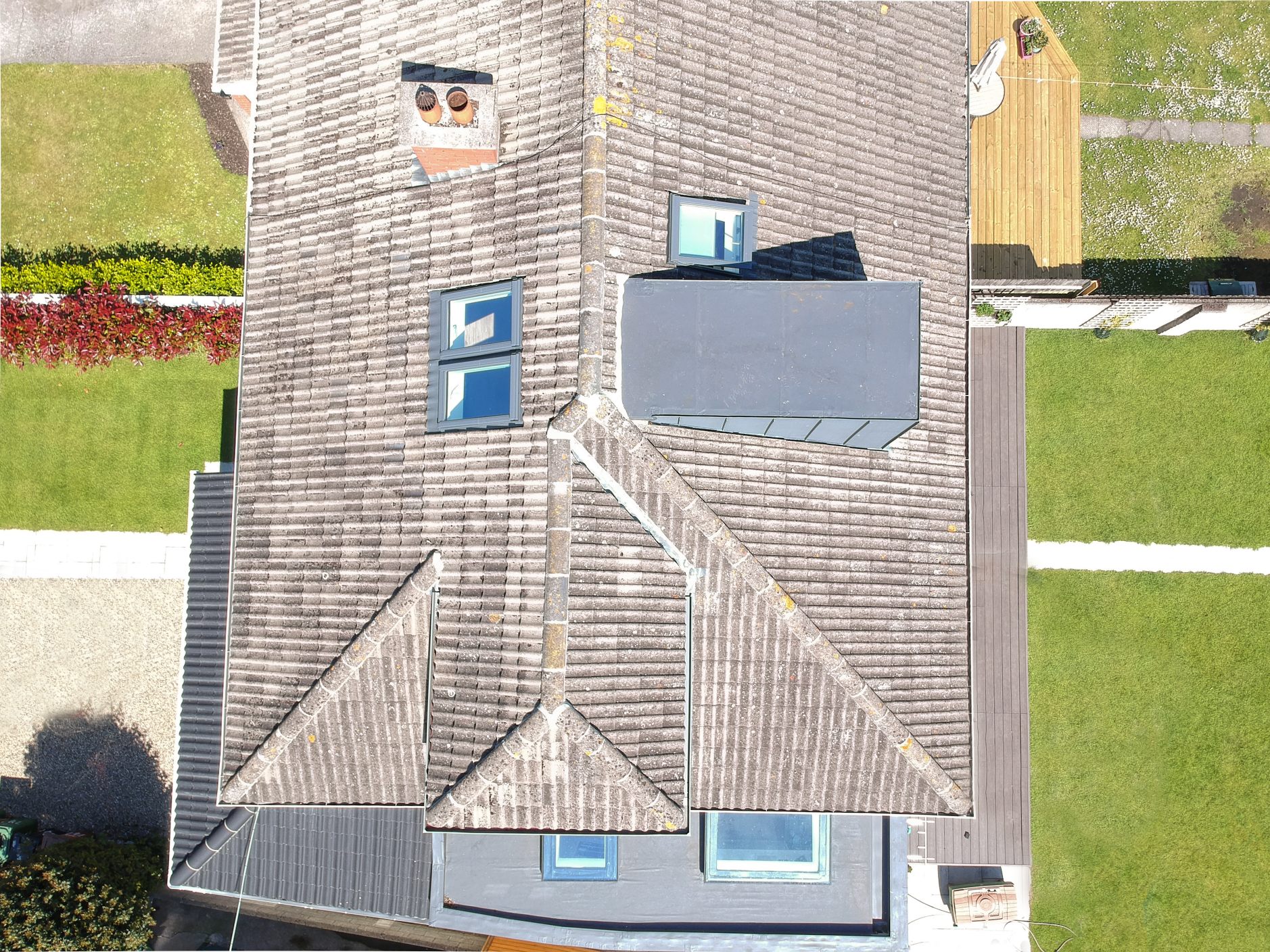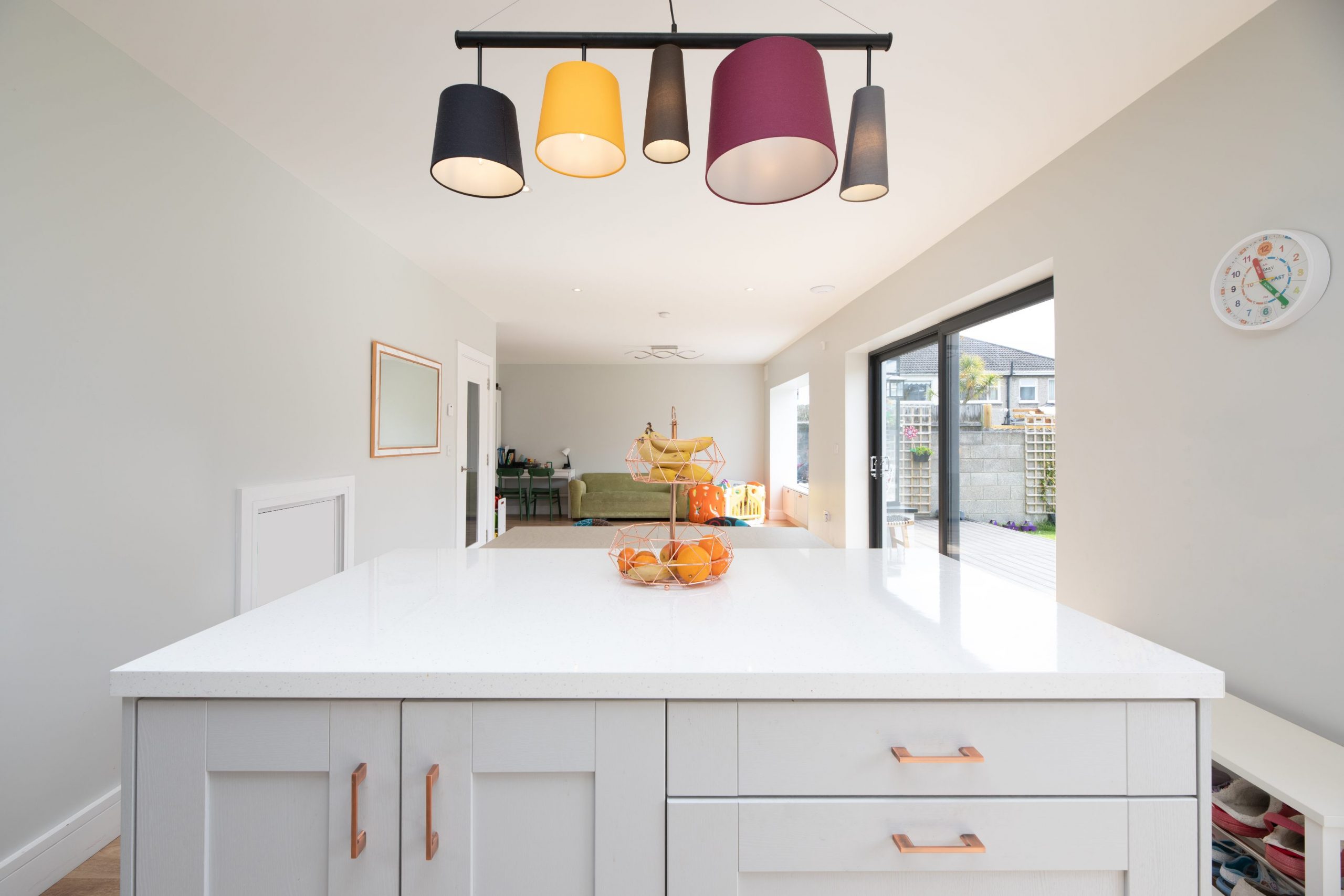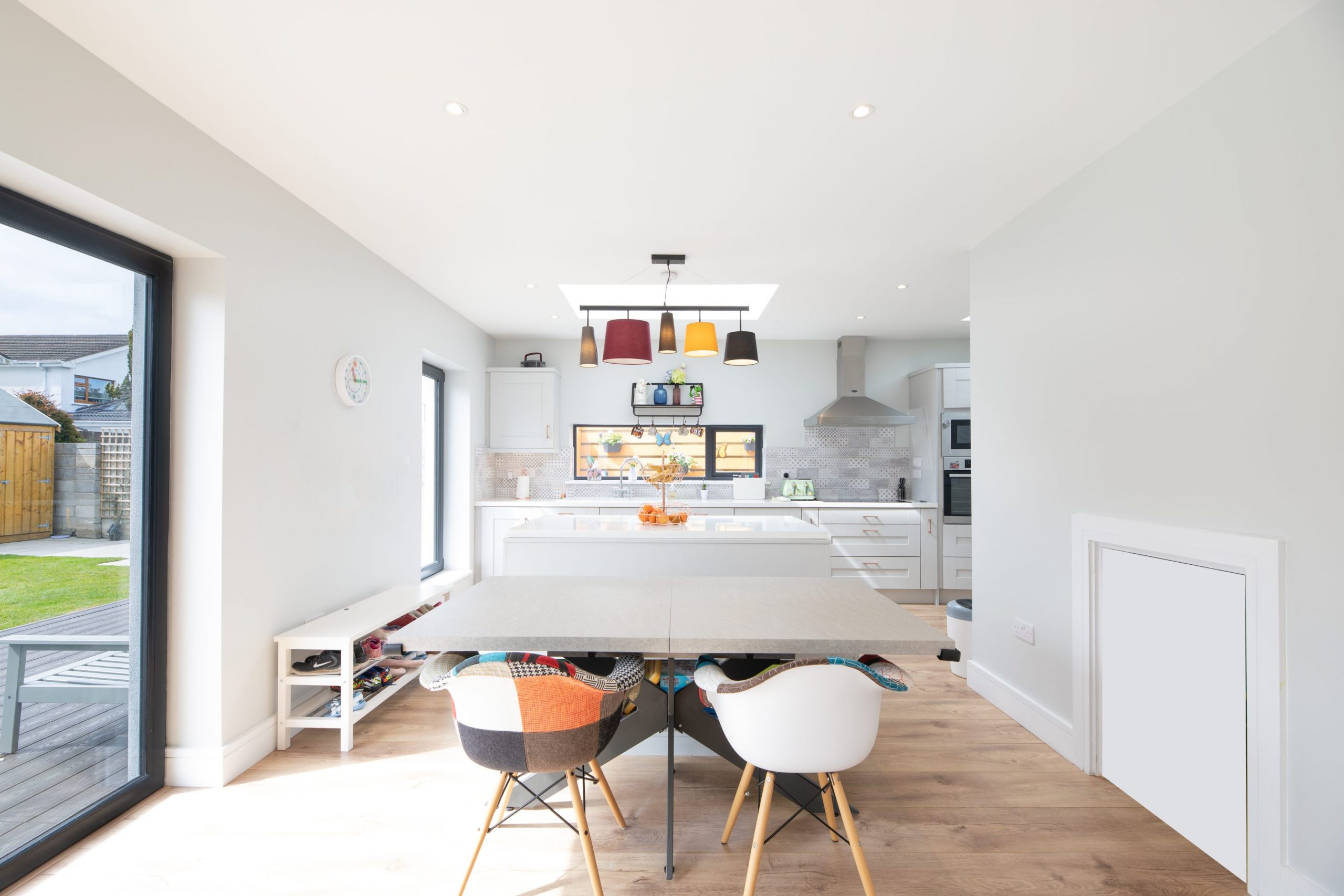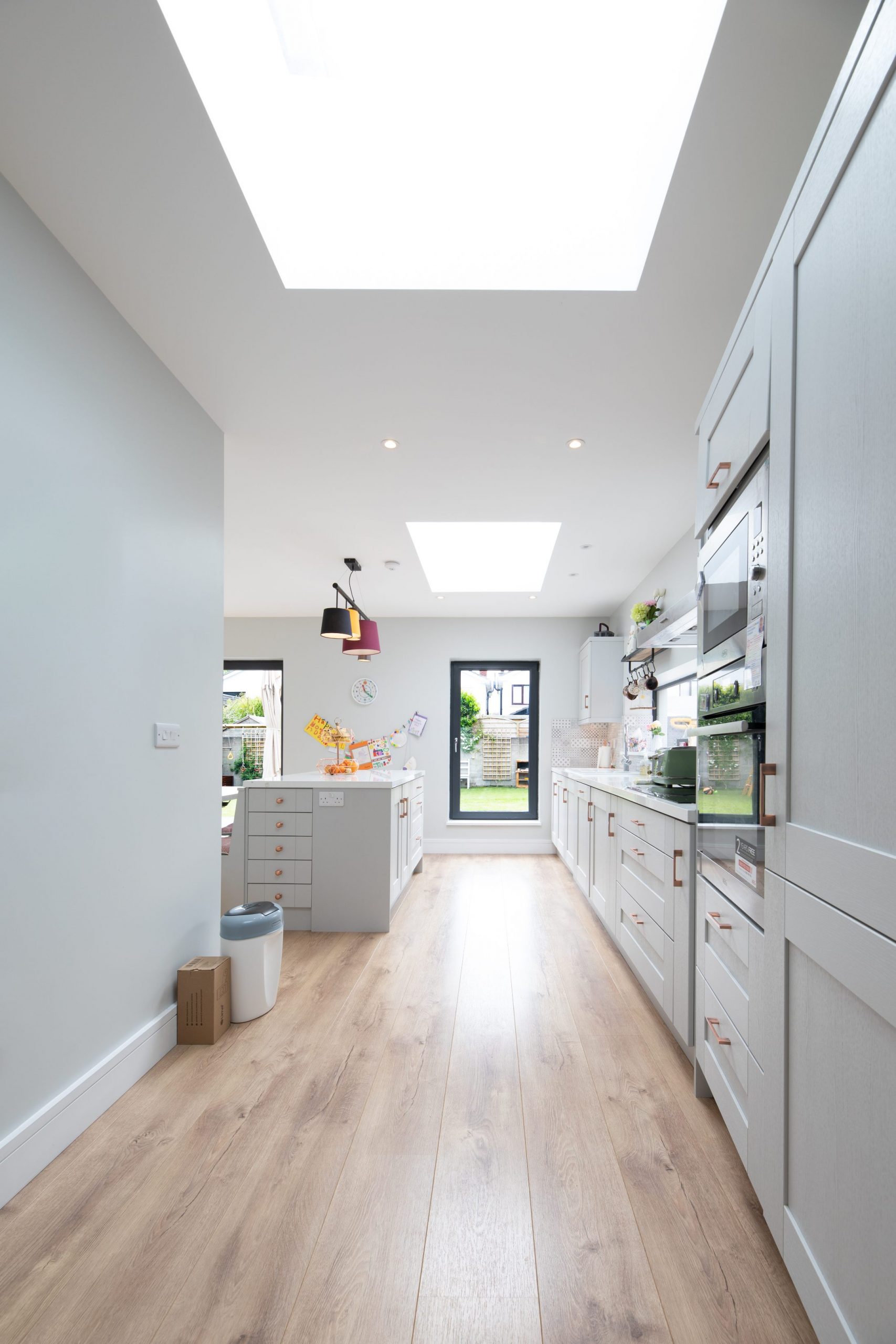 Clarke Construction Team Used A Variety Of Skills In This Project